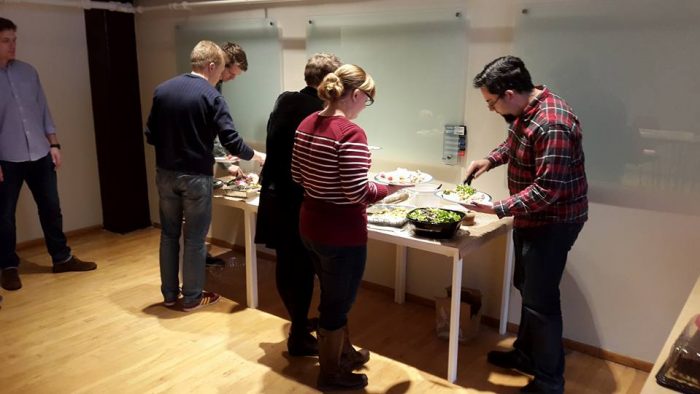 Next week families and friends, in communities across the country, will gather together for good food, a few laughs, and to give thanks.
At Corios we have a lot to be thankful for, first of which is our team.  Each day we work together to solve difficult problems, and bring value to the companies we work with. Today, we gathered to enjoy Thanksgiving lunch, to thank our team for all they contribute.
Monthly team lunches are the norm at Corios, but today we embraced all that makes Thanksgiving delicious.
Turkey, stuffing, mashed potatoes, gravy, even cranberry sauce.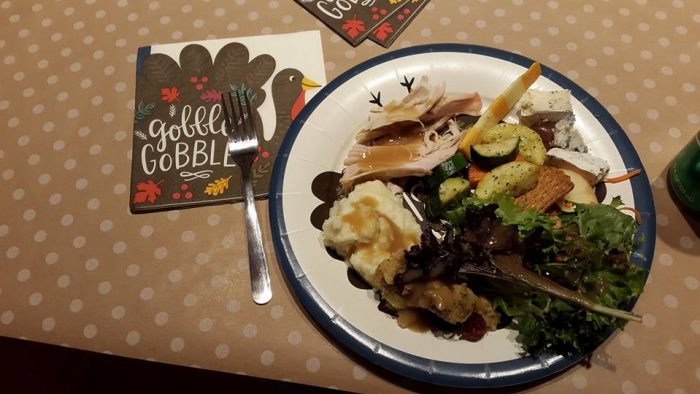 We might all need a nap later this afternoon.  Thank goodness it's Friday.
Knowing how lucky we all are, today's lunch also kicked off our Holiday giving project, our annual Penny Wars competition for the Oregon Food Bank.  Penny Wars is a fun way for our team to battle it out for lasting bragging rights, while also helping local families who need it most. Last year we raised over $1000, and our goal this year is to do even better!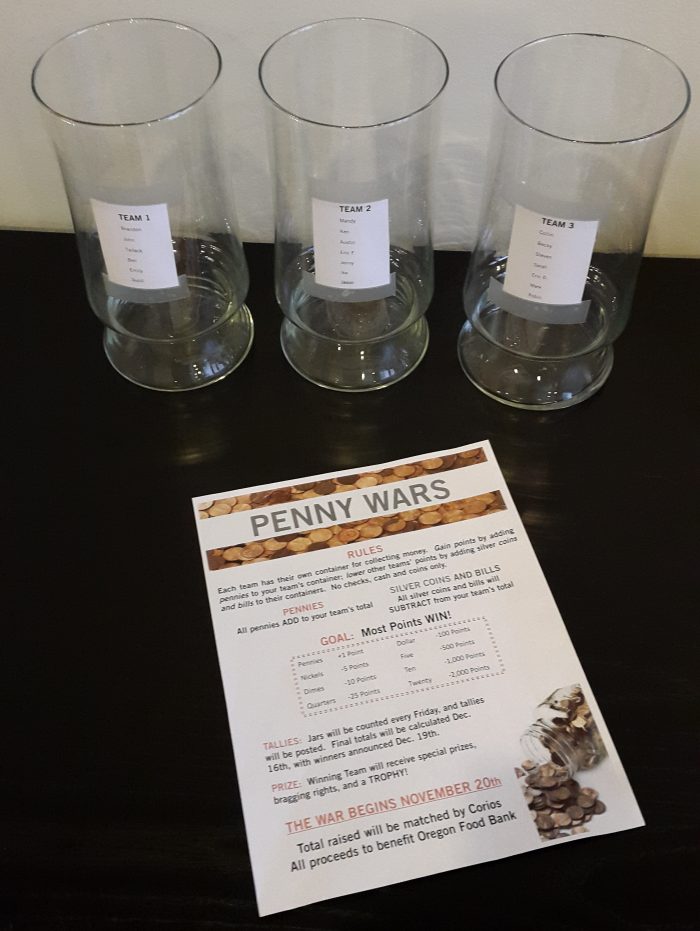 From all of us, to all of you, enjoy a very Happy Thanksgiving.