At Corios, we know that our talented team members are the fuel that propel our organization and the cornerstone to our success – so who better to tell the Corios story? Get to know more about the people behind the numbers in our new segment, "Team Stories."
What is the most important thing people should know about working at Corios?
For Corios' Vice President of Operations John Willey, it's that you should learn to expect (and embrace) challenge.
"What we're doing isn't easy – but easy paths tend to not be the most rewarding," says John. "We get to provide our clients with more than just a report – we're building frameworks and software that they actually use every day. It's challenging, but it's fulfilling. And luckily, we have a great group of people who are willing to help out and collaborate along the way."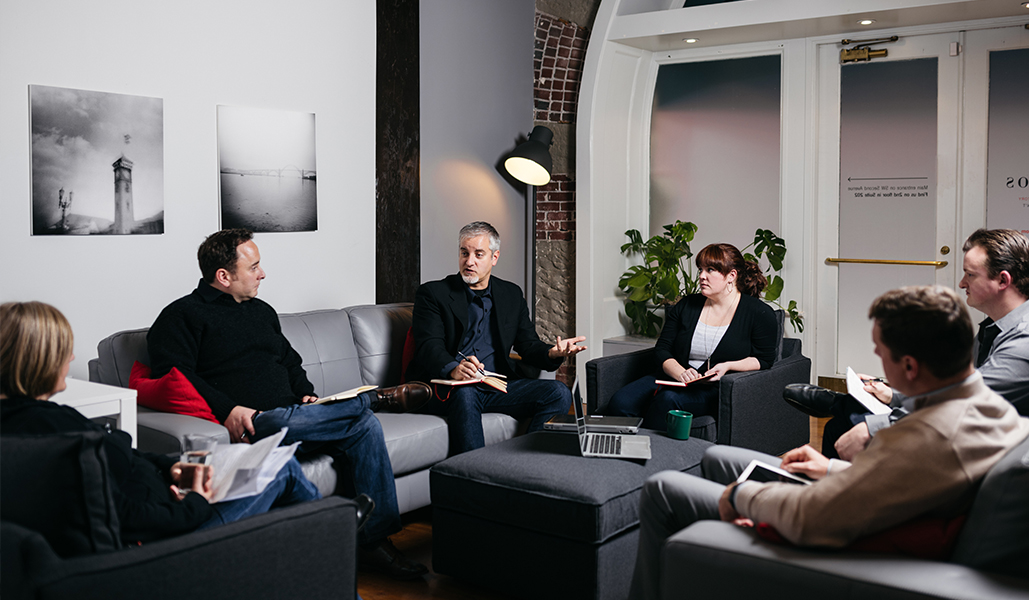 Since joining Corios in April 2012, John has appreciated the company's willingness to tackle complex problems, his rapport amongst team members, and the diversity of clients he encounters.
The road less traveled
John was drawn to Corios partly by a thirst for a more fulfilling career. After working as statistical programmer on the East Coast, John moved to Portland with his wife in 2004 to begin working in consulting – but the transition didn't provide quite what he was looking for. "My job before Corios was stable, but it was also somewhat lackluster. I foresaw what my future would look like on that path, and I pictured myself doing the same thing day-in and day-out for the next 10 years."
"Before Corios, I pictured myself doing the same thing day-in and day-out for the next 10 years."
When John joined Corios, the work and culture felt like a breath of fresh air. In contrast to the previous monotony, John now has exposure to a diverse set of clients and a breadth of engaging computational problems.
"At Corios, I'm drawn to the challenge – I'm always adapting to a variety of different projects and disciplines," says John. "Getting to interact with clients in different industries has been great – the dynamic challenges keep me interested, and give me a broad perspective for the types of problems people need assistance with. Every day I learn something new."
A team mentality
Along with a fulfilling career path, John says it's Corios' people that motivate him to come to work each day. He's impressed by the aptitude and dedication that spans all levels of the organization.
"Everyone – from junior analysts up to the president of the company – has hands on a keyboard, can write code, and is able to provide high-level analytical service you don't see anywhere else," says John. "With a lot of other consulting firms, you deal less with the hands-on work as you ascend in the organization. But at Corios, everyone on the team is engaged and skillfully executes the work."
"At Corios, everyone on the team is engaged and skillfully executes the work."
John also appreciates Corios' climate of congeniality – people work hard, but also prioritize being a team player. This speaks to the Corios mantra: to simplify the complex and humanize the mechanical.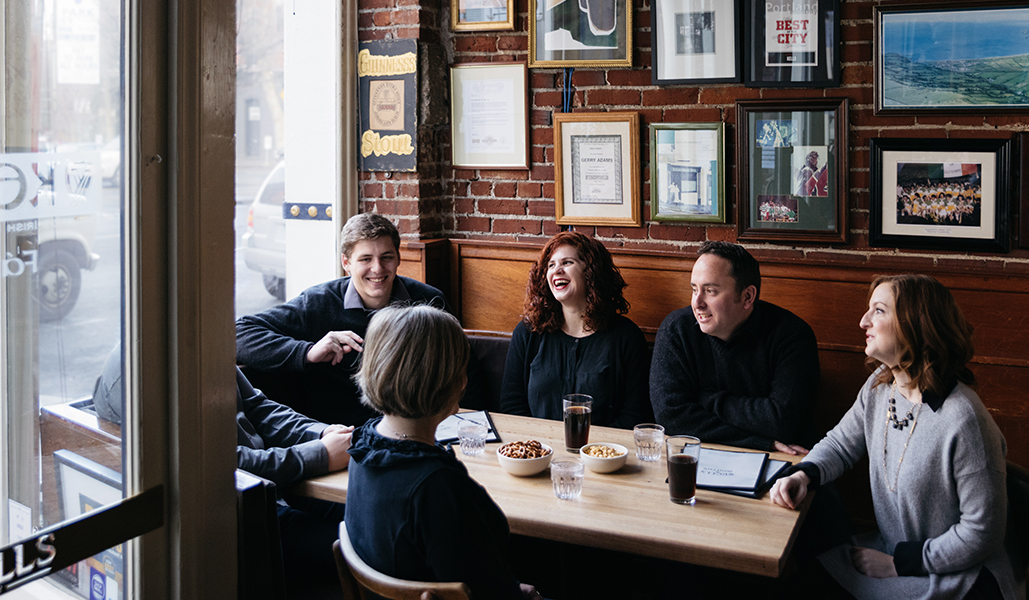 "What really stands out to me at Corios is that it's very collegial and collaborative," says John. "People aren't competing with each other, which I find refreshing. Every person on the team is well-rounded and balanced in terms of kicking ass and meeting deadlines, while also being able to kick back – and everyone has a great sense of humor."
Paying it forward
Looking ahead, John is excited to nurture Corios' thriving culture and to help his fellow team members experience the same sense of fulfillment.
"We're a relatively small consulting firm, but a commitment to our employees is very important as we continue to grow," says John. "We want people to be happy and excited to work each day. It's something I feel that we're all committed to continuing."
And when Team Corios bands together, John believes that they can make this aspiration a reality.
"Everyone's working together for the same common goals. If Corios succeeds, everyone succeeds."
Interested in learning more about the Corios culture, or think you might be a good fit for our team? Check out our Careers Page.