Rosetta bridges the path to cloud analytics on Lakehouse
Corios and Databricks make your legacy SAS analytics migration possible to the cloud of your choice. Our partnership is your bridge to modern analytics in open source languages on the cloud platform that best suits the advanced analytics needs of your business.
---

Databricks' Lakehouse Platform helps organizations accelerate innovation by unifying data teams with an open, scalable platform for all of their data-driven use cases. From streaming analytics and AI to business intelligence (BI), Databricks provides a modern lakehouse architecture that unifies data engineering, data science, machine learning and analytics within a single collaborative platform.
---
The Corios Rosetta Solution is Your Bridge from legacy SAS to the Lakehouse Platform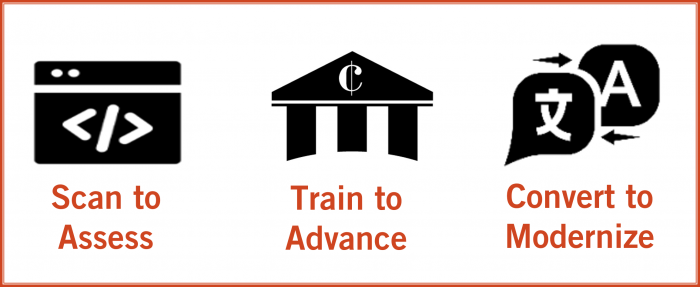 With the Rosetta software and services solution, Corios sizes and identifies your legacy SAS workloads, data and users to create a roadmap for moving all of those workloads to the Databricks Lakehouse. We foster the training and team skills development critical for translation of your SAS assets into Spark running on Databricks ETL, Unity Catalog and Lakehouse.
Watch a Rosetta solution overview as well as short videos of the scanner, translator and academy capabilities supporting analytics migrations to the cloud in Databricks Lakehouse.
Start your journey today to Databricks Lakehouse with Rosetta